How to add an anniversary to Google Calendar?
For creating an annual event like Anniversary in Google Calendar, follow the following simple steps:
Open your Google Calendar, jump to the date of the anniversary event and click on any time slab.

Fill in the details of the event like Name, Location etc. and click the 'More Options'.

Find the drop down list option 'Doesn't repeat' and select the type of event you want it to be. You have various options of customization. Usually 'Annually' option is selected for anniversaries.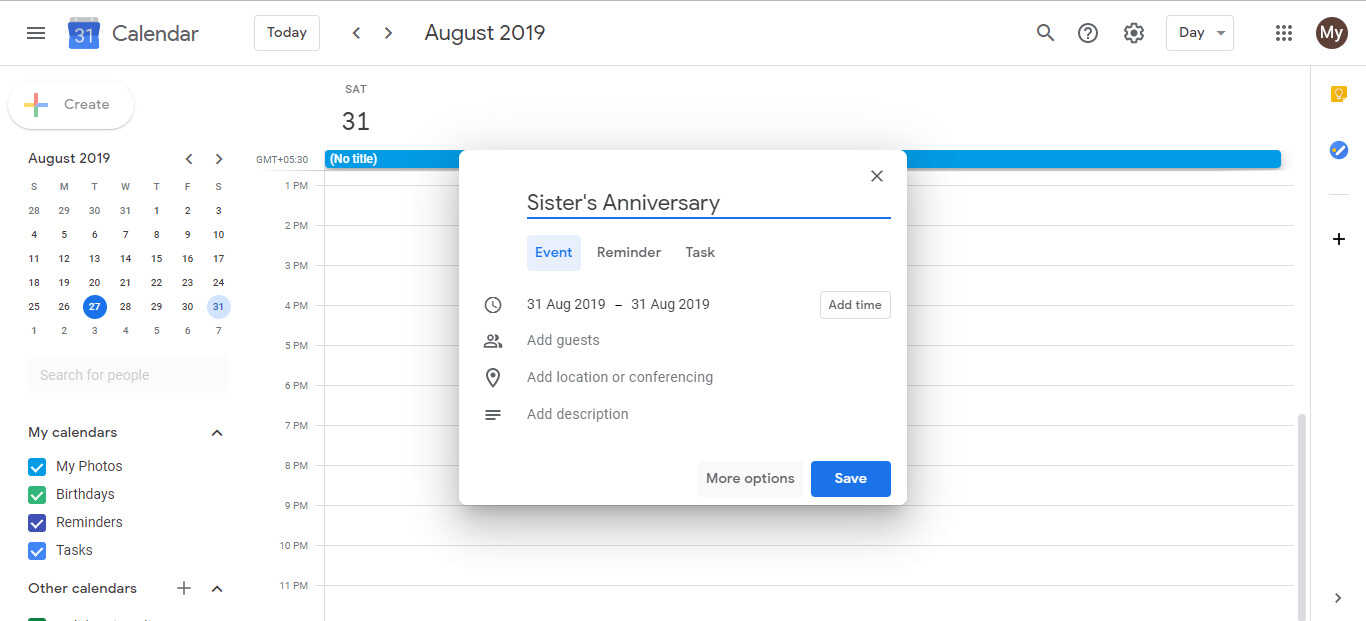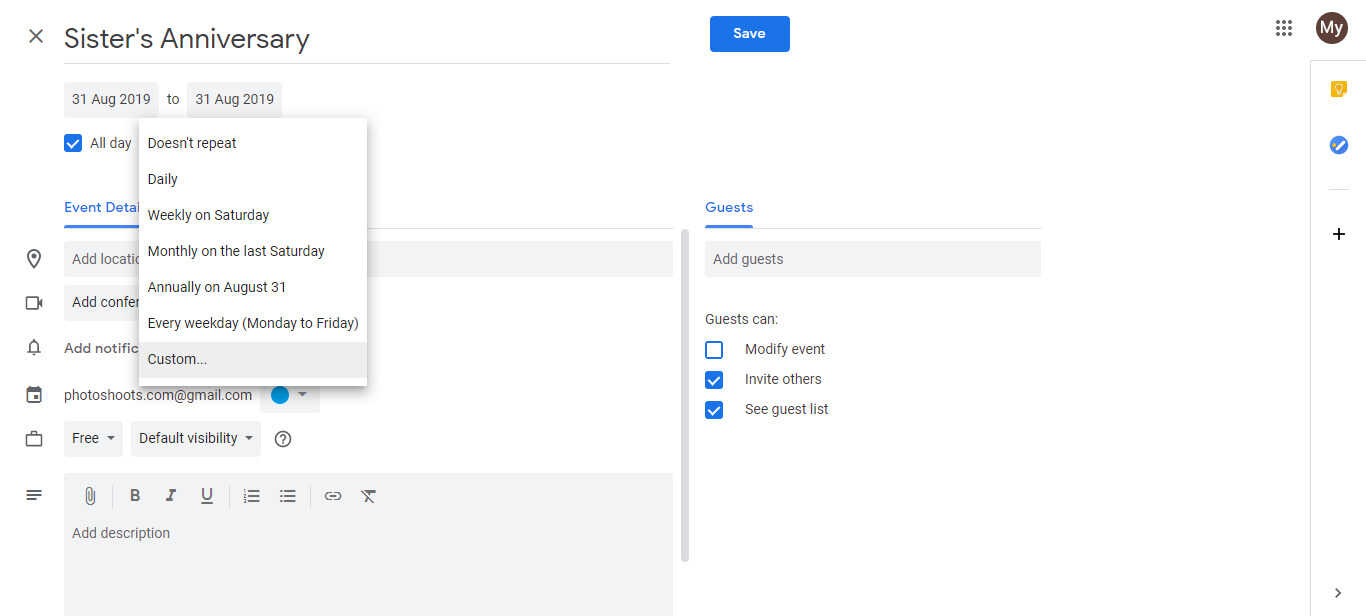 Watch this video to learn about Karenapp.