How do I create a Google Calendar event that repeats on the first Monday of every May?
Follow the below steps to create an event that occurs on one particular day of a month, every year :
Open your Google Calendar.

Go to Monday of the month you want to repeat and click the Create + sign in the top left.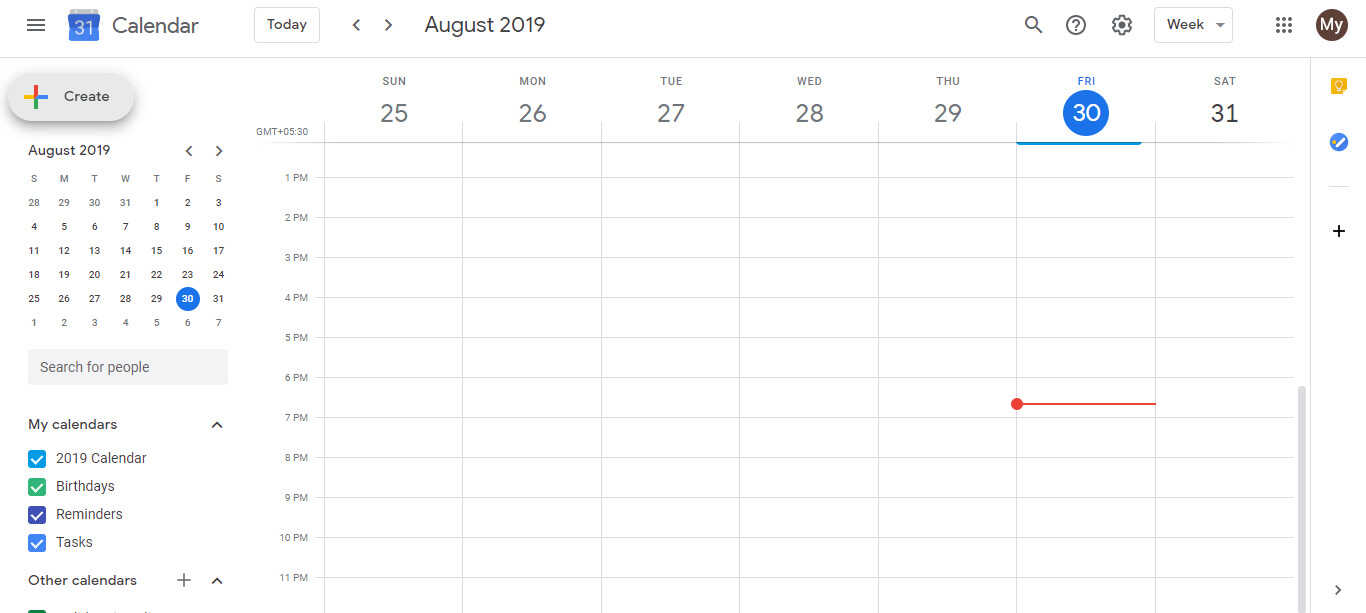 An event window pops up. Go to 'More options'.

Fill in the details of the event, i.e. Name, date etc.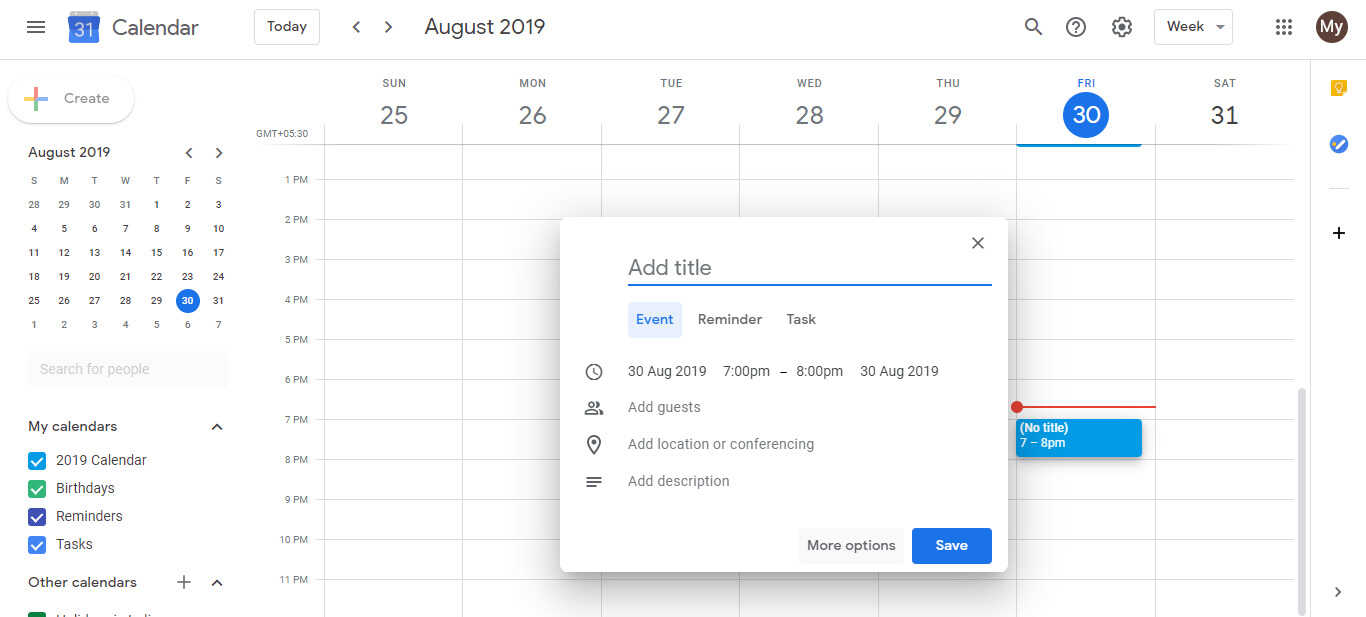 Look for the 'Doesn't repeat' option and click the downward arrow.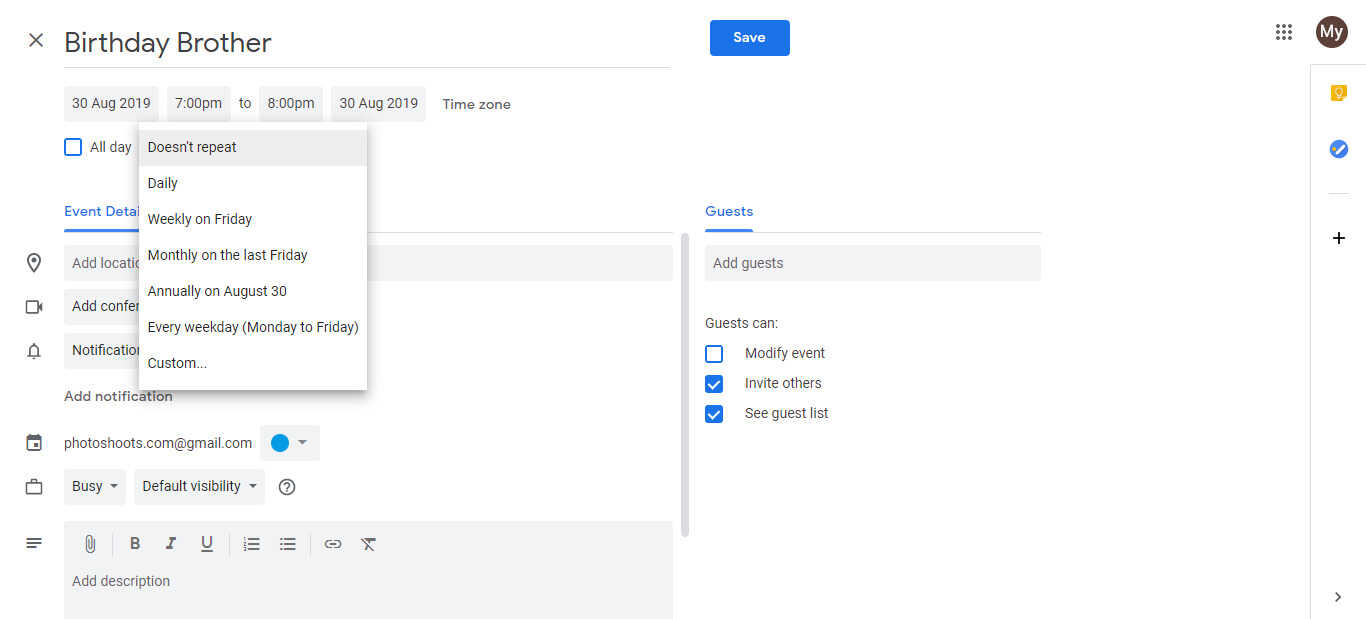 Under 'Custom' option, Change the 'Repeat every' to 12 months.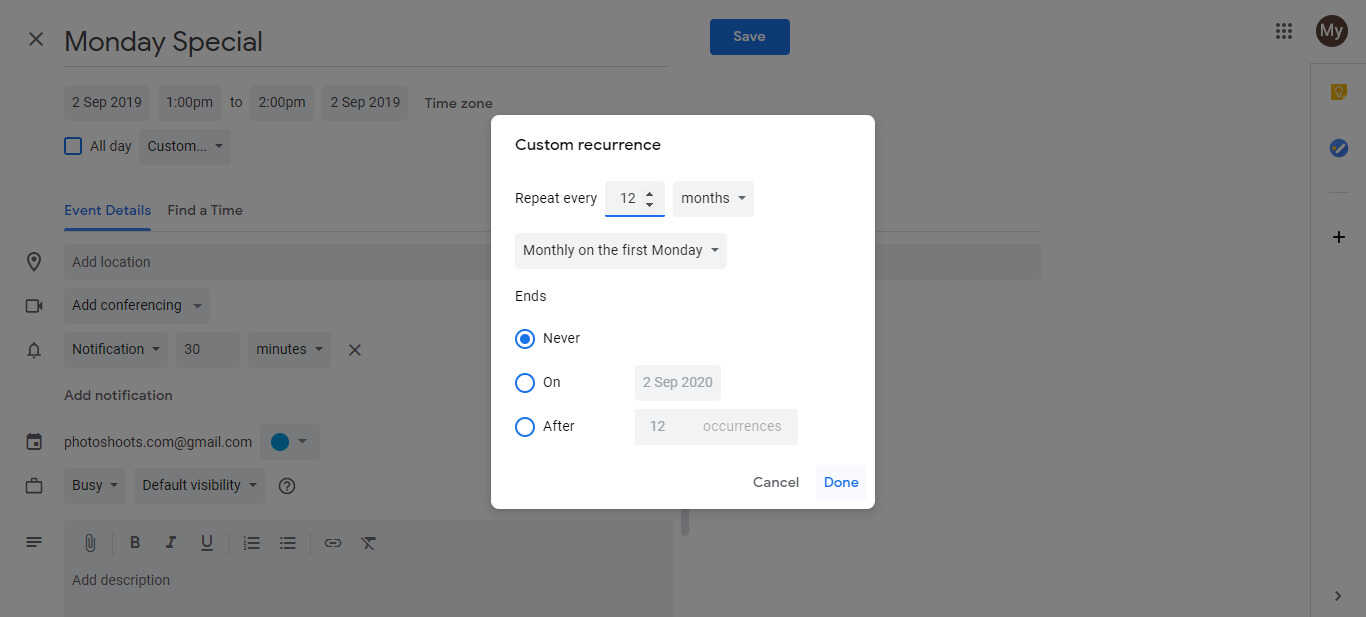 Below, in the drop down list select 'Monthly on first Monday'.

Click 'Done' and 'Save' the changes.8.
Watch this video to learn about Karenapp.