How to make Google Calendar to remind me about birthdays with a signal?
To synchronize Google Calendar with your iCalendar, following steps can be used :
Open Google Calendar.

Go to the date of the birthday or any event.

Click on the slot and go to the 'Reminder' option.

Choose the date, time and option of the reminder.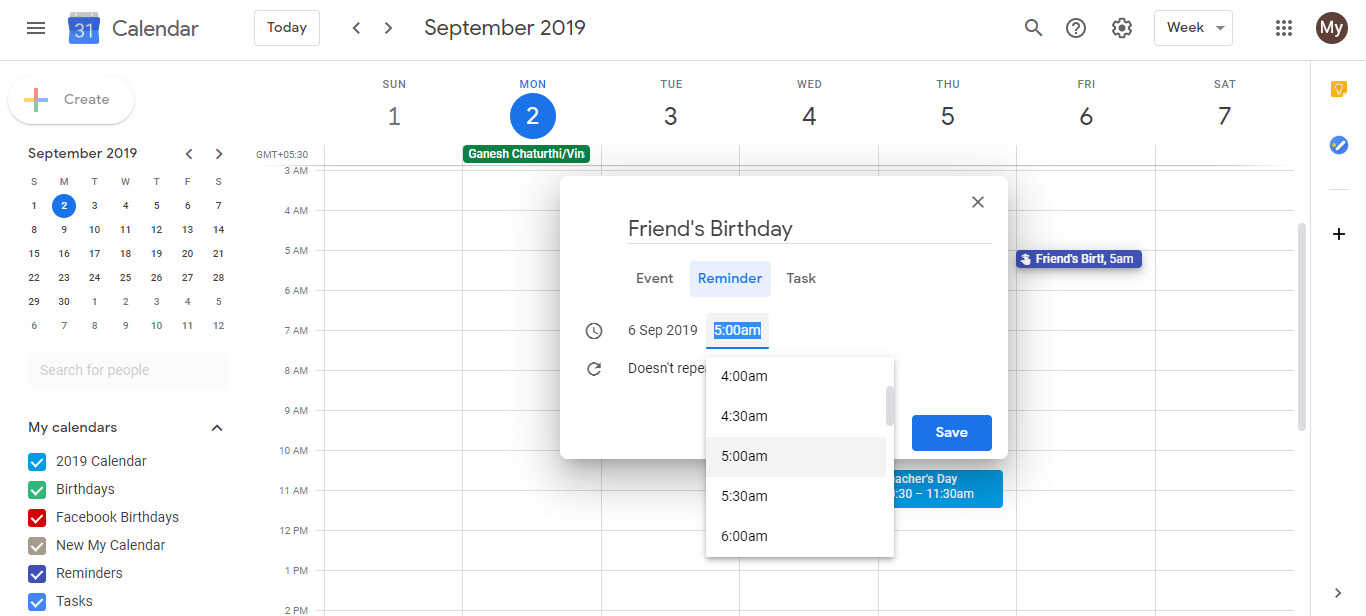 Save the changes.
Watch this video to learn about Karenapp.