Online Meeting Scheduling Apps
There are several meeting scheduling applications that maybe a suitable choice for you, but only you can decide what is best for you depending on your requirements. If you need a voting poll, you might want to go with an app like Doodle. If you are looking for inventory and expense management, Saloniris is a good choice for you. Here is a list of software you can consider while you are at it: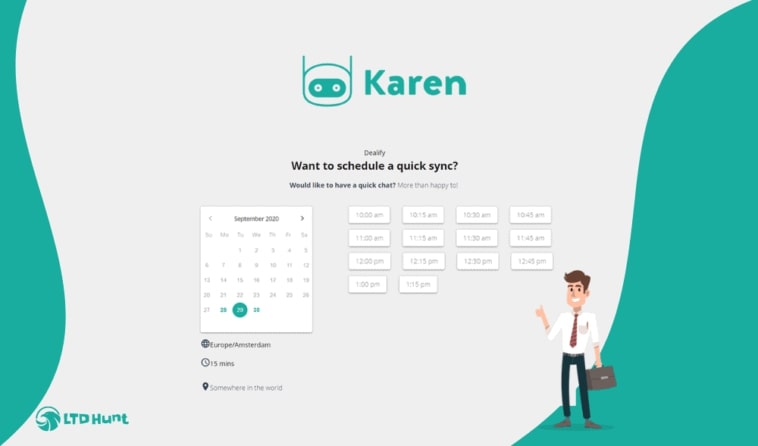 Karen is a 24x365 hours online facility that offers clients with appointment booking facilities and make payments as and when they are comfortable. With Karen clients can send reminders through text or email alerts and control the no-show ratio.It also tracks the number of appointments per week, missed and canceled bookings, new addition to the client base and much more. Furthermore, it caters to both appointment booking and meeting scheduling needs. Karen can be integrated with Zoom and Zapier to scale its further reach.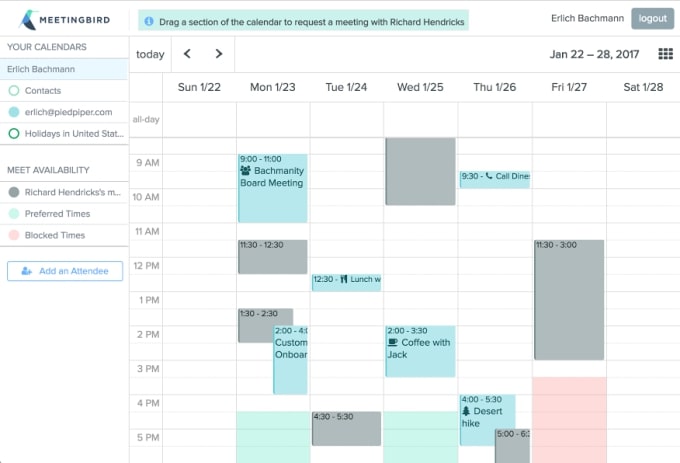 Meetingbird is a professional scheduling software with intuitive user interface that makes it easy for the users to navigate through the application. There is also a Meetingbird Chrome extension that is in tandem with Gmail, if you plan to use mails for scheduling. Meetingbird is a completely free application that further integrates with Zapier, Slack, Salesforce and Zoom to improve your work flow.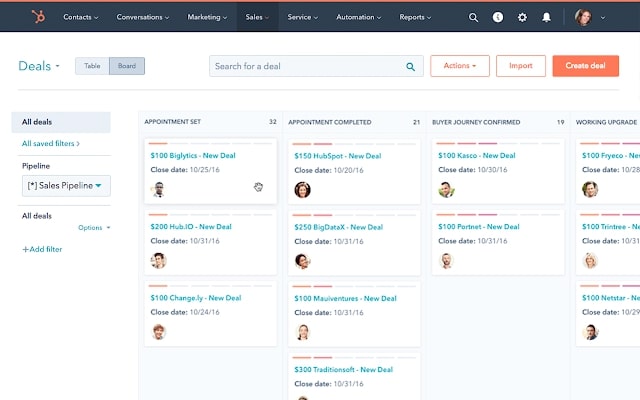 In HubSpot, the cherry on top is that the meeting tool syncs with both the calendar and the HubSpot CRM. It further allows members to align meeting schedules by letting them access to view your availability. The free CRM tools in HubSpot include contact management, contact website activity, companies, deals, tasks & activities, company insights, and Gmail and Outlook integration.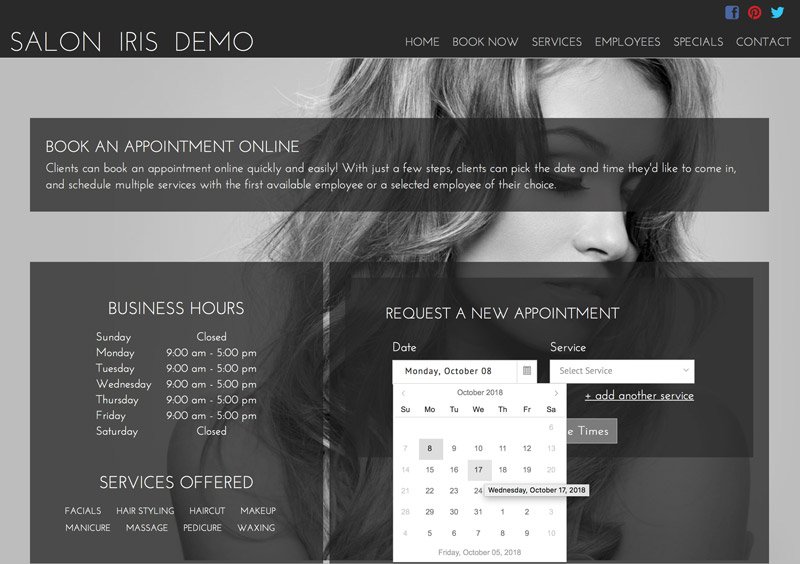 Saloniris offers their services for all SMB suits as well as enterprise models. They have a robust POS ensuring your transactions are frictionless, customizable website pages to brand your company and easy integrations with social media pages as well. It comes with appointment reminders along with text reminders, sales specific features, inventory management including payroll management and real-time analytics and client management factors. Saloniris' paid subscriptions start from 29$ for the Basic version.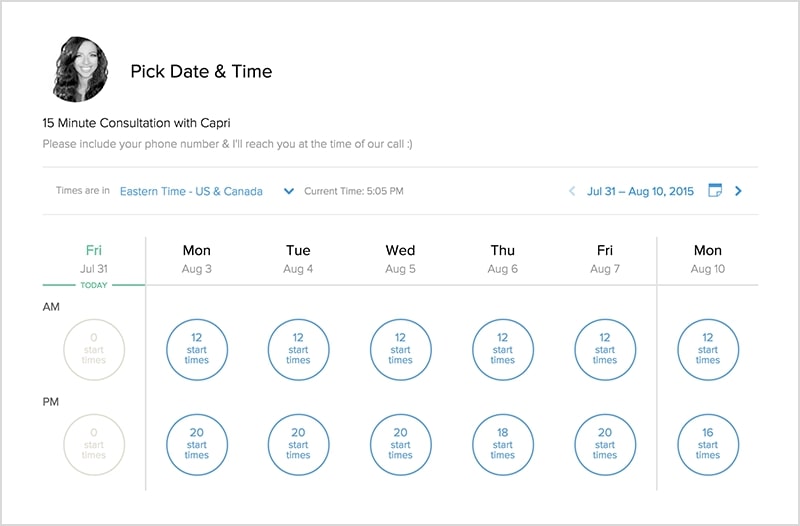 Calendly lets you customize your meeting slots by providing details such as a 30-minute meeting or a round-robin, a group, or a one-on-one. It syncs with your calendars such as Google, Outlook, or Yahoo and keeps your timetable up to date. Your clients can then choose from these options to book a meeting or schedule an appointment. It also has an integrated CRM to assist you with administrative and marketing tasks. Calendly has three plans, a free Basic plan, a Premium for 8$ per month, and a Pro for 12$ per month.