Extra Tips for Scheduling a Meeting
Given the massive number of software and applications available over the World Wide Web, scheduling a meeting is one of the most hassle-free tasks now more than ever. No more shall one have to bear with the long-haul of arranging and streamlining time slots and spam one another with several unnecessary emails to, finally, set up a meeting.
Be it an online or an offline meeting, arranging one is made super-easy via the advanced features of calendar syncing and automated time slot selections. The admirable characters of these applications also include displaying meeting analytics on dashboards, adding reminders, and also displaying the time and venue of the meeting in some cases.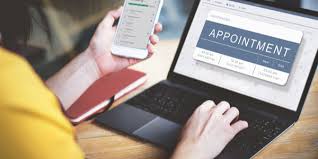 With apps like Karen, Zoom, Calendly, Doodle, HotSpot, Acuity, and many more at your disposal, only a few touches on the digital interface can set meetings with a large number of attendees. Once the application gets installed on your digital platform, you can set time slots and share them with the prospects via email or and share the link via messenger. Many of them allow you to conduct voting polls to decide on the best time slot as per the majority of votes. Others let you provide several time slots for the attendees to choose their pick while showing each other's choices. Once the meeting gets finalized, the application automatically updates with Google Calendar and sends the prospects an automatic email notifying the schedule, including a link to join the online audience. Some of these applications are also available for scheduling meetings online that will hold offline. However, most admirable properties include arranging and conducting group meetings online. These applications connect people virtually from worldwide and admirably eliminate the cost and time involved in holding a real-life conference.