Free Appointment Schedulers
There are quite a few free appointment schedulers in the market, however, they may not be as trustworthy as the paid ones. It is always better to take a trial before deciding on one and since you are at it, why not try the lower cost ones, if you are on a budget. Here is a list of free or very low cost applications you can try your hands on:
The best part of this application is that one does not need a separate account for setting a meeting through Meetingbird. All you need is a Google account or an office 365 to schedule appointments here. There is a Meetingbird Chrome extension that is tandem with Gmail if you plan to use mails for scheduling. The app may be integrated with Zapier, Front, Zoom and Google Meet as well. Meetingbird is a completely free application.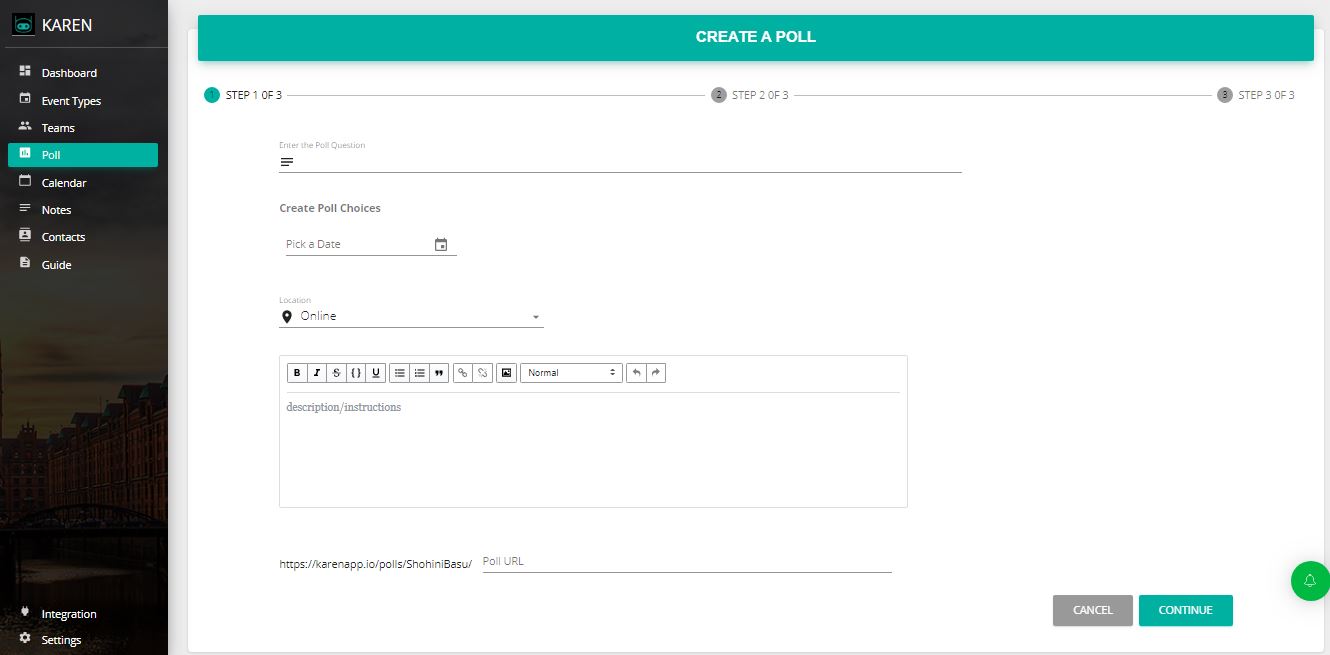 Karen provides white-labeling both by domain mapping and API integration. You can create your booking page and share the link directly with your clients or via your website and email signature. With Karen, you can also embed a booking widget on your site. With Karen Apps' deep integration with Zoom, you can set up automatic online meeting links when someone books an appointment and integrate a payment portal for easy transactions. Karen has free version and the paid version starts from 8$/user/month.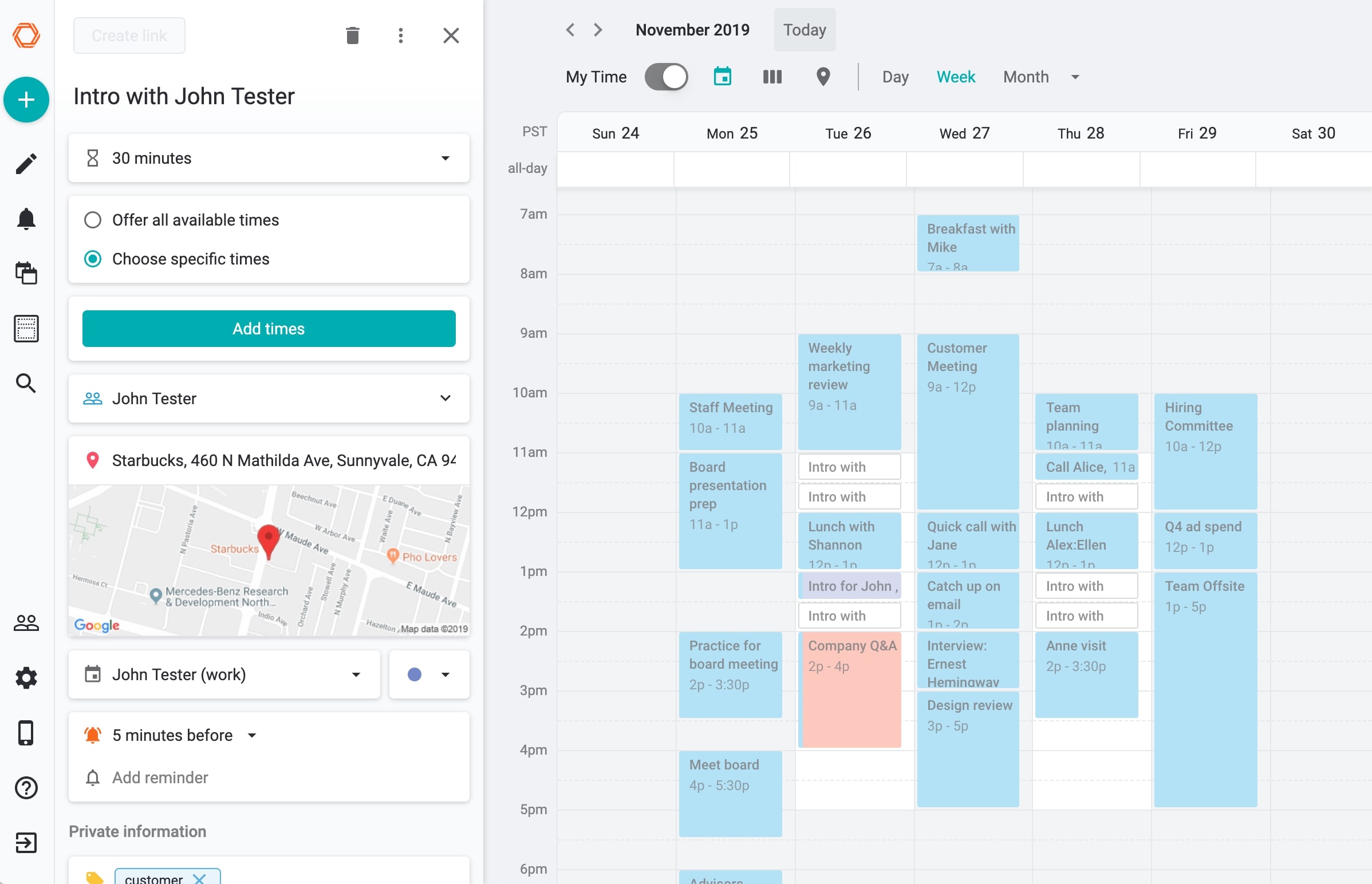 This comprehensive package comes with all features you might want in a scheduling app. It also lets you hold your meetings through any meeting scheduling app you prefer. With Woven, you can set up group meetings, share pooled calendar links on your website, and customize the interface with smart templates. what is more, you can even analyze and optimize your schedule using their meeting analytics and insights. Woven offers a basic free plan and a seven day free trial for their premium subscription.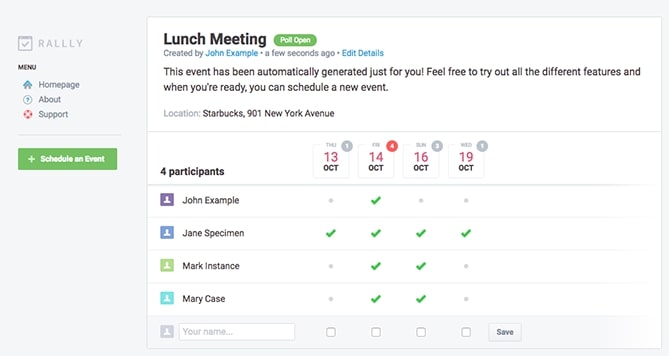 Rallly comes with exciting options to explore such as the voting poll feature to decide the best time for the majority of your employees and even lets them comment and discuss the time slot that fits best for everyone. With its user-friendly and intuitive digital interface, this web app is apt for scheduling in-house meetings. What's more, Rallly is free for all, and it has all the expected features of a scheduling app pooled into one.