Karen App - Your Best Scheduling Solution
There are several appointment booking software that fit the category of best, but what suits you more depends on your requirements. If you are looking for personal use you might want to go with something simple such as Doodle or HubSpot whereas calendly, Karen, Zoho, Cisco Webex and Demodesk are most suited for a business environment.
However, if you prefer a meeting scheduler over an appointment scheduler, you should check out doodle, Karen, Rallly, Woven, Meetingbird, and several others with a voting poll feature. You might want to explore Zoom, and GoToMeeting with video conferencing platforms as well.
Some of the generic features to look for in a scheduling app are letting you arrange real-time meetings and display the details of time and venue on the dashboard. Besides, syncing with Gmail and online calendars, access to view your availability, integrated online meeting schedulers, and several others should also be accounted for while deciding. You should also consider some advanced features such as personalized booking pages for your client, data analytics on the dashboard, and advanced screen sharing options when choosing one for business or sales purposes.
Here is why Karen is a convenient choice in all instances.
Amidst the most recommended and widely used meeting-scheduling systems, Karen App stands at the top of the list. It provides a detailed structure of the availability and accessibility of staff personnel and the venues of meeting. Karen also offers calendar syncing with Office365, Outlook, Gmail, iCloud, and MailChimp, and its intuitive dashboard provides Analytical reports to get a statistical insight into the meeting analytics.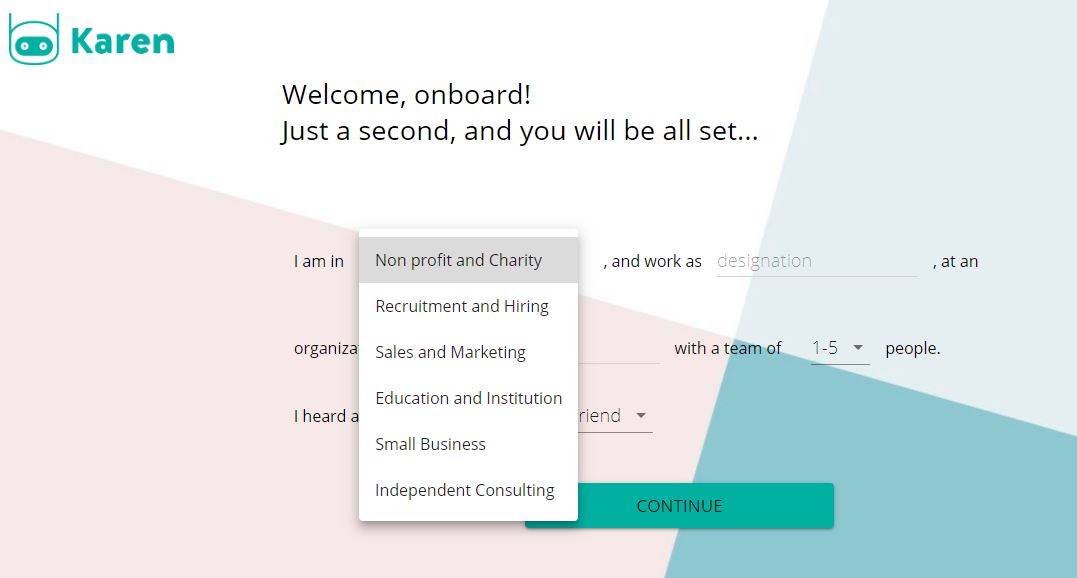 The AI in Karen recites all your schedule when asked and saves you the hassle of going back and forth over the dashboard and calendars. Furthermore, it caters to both appointment booking and meeting scheduling needs. It has a free plan that lets you book up to 20 appointments per month, and the paid plan starts at 8$ per month.