How to integrate essential apps with Slack in Slack?
Do you use third party apps for your business? You can easily integrate these app with
Slack.
Just go to "Apps" in the sidebar

Search and bring all your tools into Slack.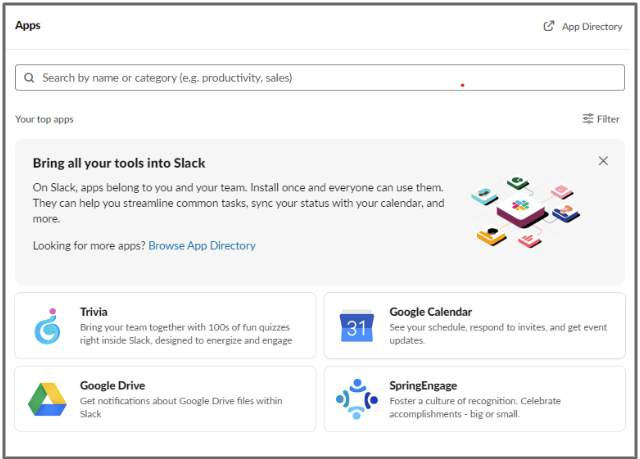 Do you use Slack at work? Want to receive remote work tips everyday? Check out the best remote work articles, lessons, and tools curated for you.