How to Activate "Remind Me About This" in Slack?
Just select any message, and click the three dots to open up more information. On this
menu, select Remind me about this, and then choose when you want to be reminded,
anywhere from 20 minutes to next week.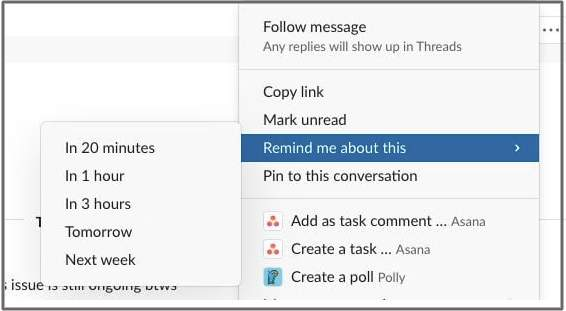 Want more articles, free resources, and cool stuff like this one?Subscribe to our weekly newsletter.