Time Caps on Zoom Meetings
A Basic free plan in Zoom allows a group meeting of only forty minutes and unlimited one on one meetings. The Breakout feature further allows the host to create up to 50 splits from a single meeting for discussions, projects, etc.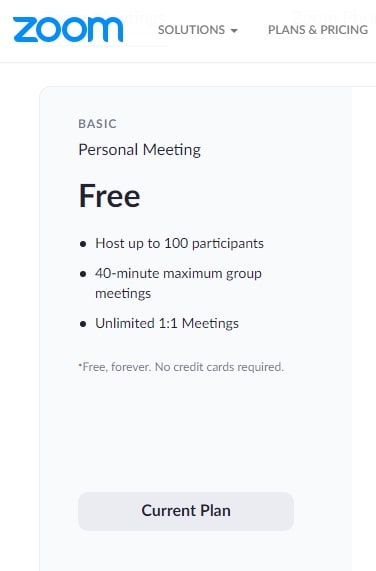 However, the Pro, Business, and Enterprise Plans come with a 24 hours limit to group meetings.