Unique features to support large meetings
Zoom now has a unicorn status under its belt, and rightly so. With a robust back end and scalable front end, Zoom leverages its competitive advantage by allowing a large number of participants in its meetings and webinar. However, that is not all. Zoom is a comprehensive video conferencing solution that has added everything a professional conference could ask for and more.
The uber-cool technologies of virtual backgrounds add to the subtleness of high definition video and audio conferences on Zoom. Additionally, the features of breakout rooms, screen sharing, whiteboard, sharing audio and video files, and dual monitors along with several others have set Zoom apart in the crowd.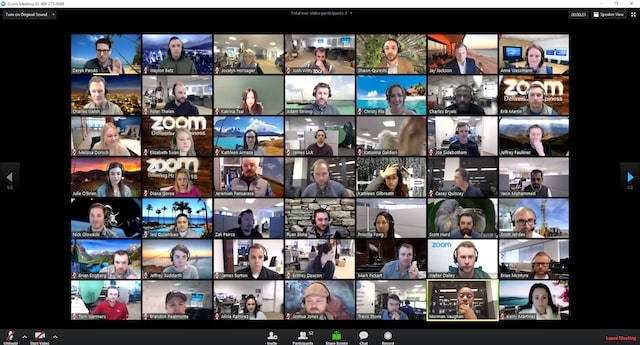 But what makes Zoom so popular is embedded deeper into its roots. Zoom replaces the traditional AVC codec with the SVC codec that empowers them to add more scalability and flexibility. Additionally, Zoom runs on the cloud and uses WASM that allows them to decrease response time and optimize servers easily.
Zoom's pocket-friendly billing plans let them stay ahead of the competitors while their free Basic Plan offers irrefutable deals. Moreover, the ease of inviting participants, assigning roles to users, and easy joining and hosting conditions add to the user experience.