Eccentric Video Calling features
Zoom is a heavy hitter in the Global Market of video conferencing apps. One of the most sought after questions among the vendors of this niche is how does Zoom drive its competitive advantage. Well, the answer is very straight forward. Their proprietary solution has brought to the market a comprehensive product that equally incorporates accessibility and intuitiveness.
There are two most crucial features to talk about when it comes to Zoom's technology, one is Zoom Cloud, and the other Zoom chose the SVC (Scalable Video Codec) codec over AVC to increase scalability. Zoom leverages the power of cloud infrastructure to increase the speed of the video dispatched and scale the number of participants added to a meeting. Moreover, they have replaced the traditional AVC with SVC that allows for better video quality and more flexibility. Zoom also uses WASP that permits easy optimization of servers and faster response time.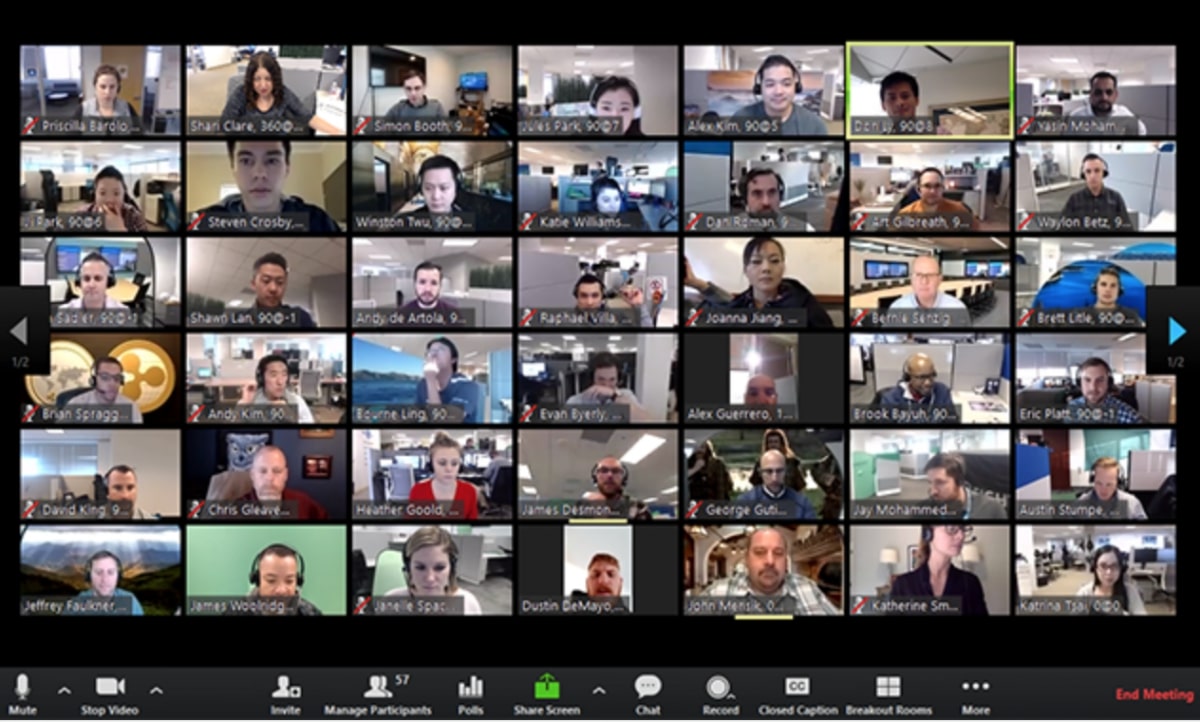 One of the crucial aspects to consider when talking about Zoom's tech are its accessibility and scalability. What is so interesting about Zoom's app is that it concentrates more on ease of access rather than intuitiveness. Zoom has considered and combined all aspects of a user could expect from a video conferencing app, and more. The unique features of screen sharing, whiteboarding, sharing HD videos, virtual backgrounds, breakout rooms, and several others have put Zoom far ahead of all its competitors. Last but not least is Zoom's Billing plans. Zoom Basic Plan includes most of the fundamental tasks as free for its users for a lifetime, unlike most apps that only serve a trial period for free. The large meeting plans, education plans, cloud storage plans, and others provide users with cost-effective billing structures that are irrefutable.