Why is Zoom Superior to Skype?
Skype has been around for a long time, but it mainly focused on one on one video conferencing for friends and family. However, with the spiraling pandemic situation and the competition getting tougher with new rivals every day, skype introduced the Meet Now feature for video conferencing.
However, Zoom was far ahead of the game with features like screen sharing, whiteboarding, virtual backgrounds, high definition video, and audio conferences, sharing audio and video files, and dual monitors already incorporated into the app.
Although Skype has the features of screen sharing and some video calling facilities, it was mainly introduced and continues to be used for personal affairs more than professional roles. Skype has a better intuitive appearance, but Zoom offers several irrefutable features to its app that makes it a better solution for all professional purposes.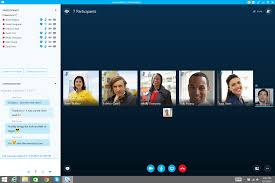 Moreover, Skype allows up to 50 people to join a video call in the free version, whereas Zoom allows up to 100 participants. Additionally, Skype users often complain of bad audio and video quality due to low network. Zoom addressed these problems in traditional video conferencing apps by replacing AVC with SVC and using Cloud infrastructure to add scalability and flexibility.