Specific User Control Settings
You can control several settings of your users if you are the owner of the account, an admin, or have roles that have permission to access security settings. You also need a Pro, Business, Education, or Enterprise account to access these controls. To control these settings for a user, follow the steps below:
Sign in to the Zoom web portal as an admin or the owner.
Navigate to Advanced and select Security to change advanced security settings.
Here you can change the basic password requirements to enhanced requirements for your user passwords.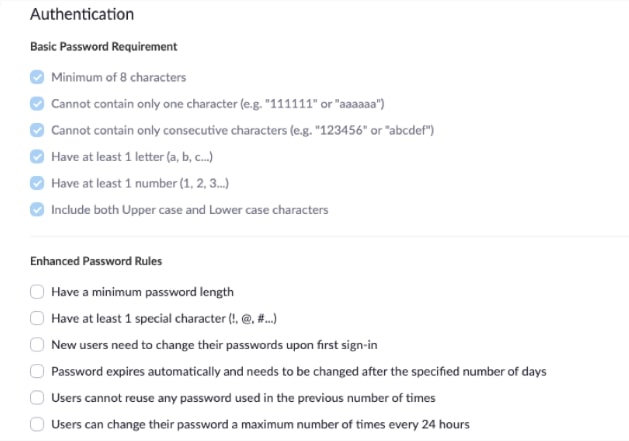 Change Sign-in methods or manage domains for your account.
You can also change security settings like set the length of the host key, enable two-step verification, automatic log out after a time of inactivity, etc.
To manage more settings regarding users of your account, navigate to User Management and Users or Group Management. You can also control settings for the invitees of your meeting while scheduling the call or during one.