Delete your Zoom Account
Zoom has not only made its sign up and navigation easy, but it has also taken care of the aspect of hassle-free account termination whenever the user wants to. To terminate an account, all you need is to be signed in to your profile in the web portal and follow the few steps listed below.
Once signed in to your account, navigate to My Account on the web portal.
Navigate to the Account Management section.
Then select the Account Profile option among several others.
Below the general information of your account, find the option Terminate My Account in blue letters.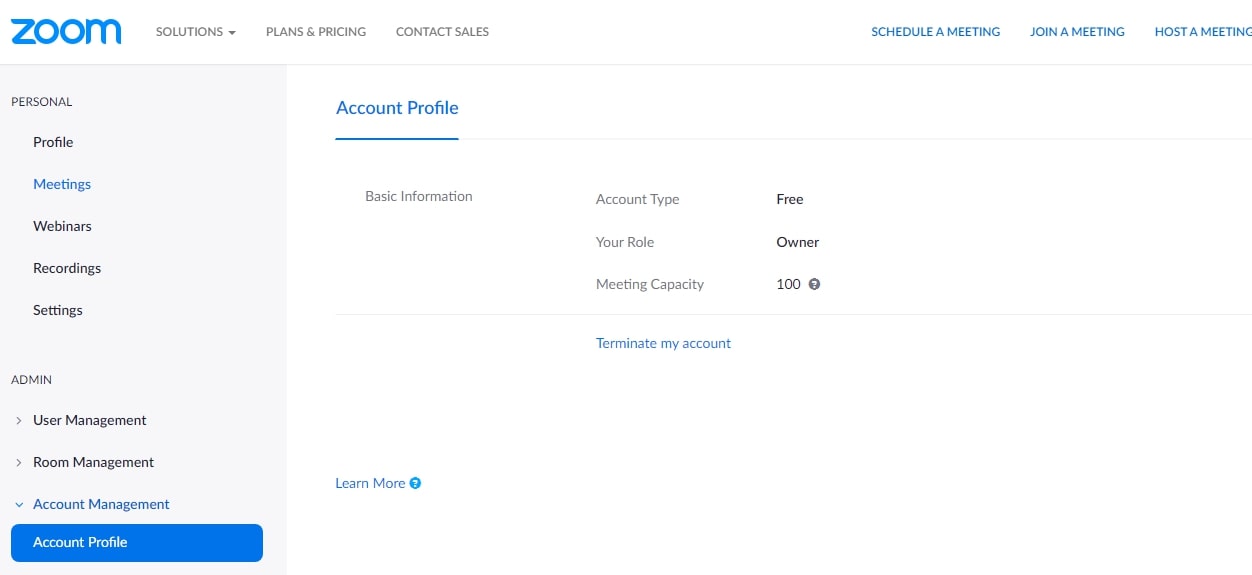 Select the terminate option to delete your account. Once done, the page redirects to the Zoom home page, and a brief message appears on the screen informing you about your successful attempt for account deletion.