Follow up the participant list
To access the usage report that contains all meeting analytics, one must be the administrator or a host or in a role that has permitted access to the usage report. Meeting analytics is located in the account management section. Initially, it shows the meetings conducted in the last 24 hours, but the list is adjustable by changing the time and date as desirable.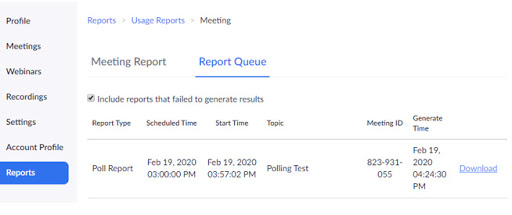 Clicking on the number of participants in the report displays the details of the attendees. One can download this report by exporting the files to the local storage. The exported file contains joining time and leaving time along with the name of the invitees who attended the meeting.