Test your Audio before commencing
If you haven't checked the Automatically Join with Computer Audio, a dialogue box appears after when you host or join a meeting. This box contains two options, one Join with computer audio and a second test speaker and microphone. The second option allows you to examine your speaker and microphone compatibility and prevents any belly-up situation during the meeting.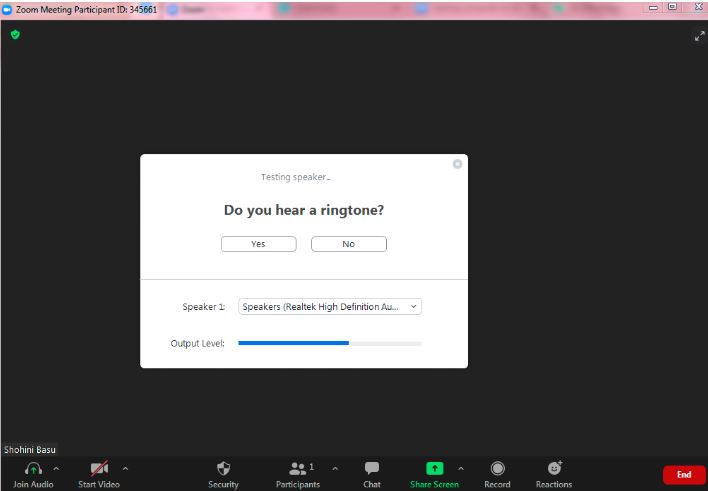 You can also check the speaker and microphone during the video call by hovering to the up caret symbol beside the headset icon and selecting the option to test the speaker and microphone. This option redirects to a dialogue box that plays a sound and asks if you can hear it and asks you to speak, and repeats what you said. This way, one can ensure the functionality of the speaker and microphone.