Canceling Scheduled Meetings
It is possible to cancel a scheduled Zoom meeting anytime before the video call commences, both one time and repeating ones. You can cancel the call from the web portal or the application. A previously scheduled conference can be edited or deleted from all platforms, Windows, Linux, iOS, and Android, as well as the web portal.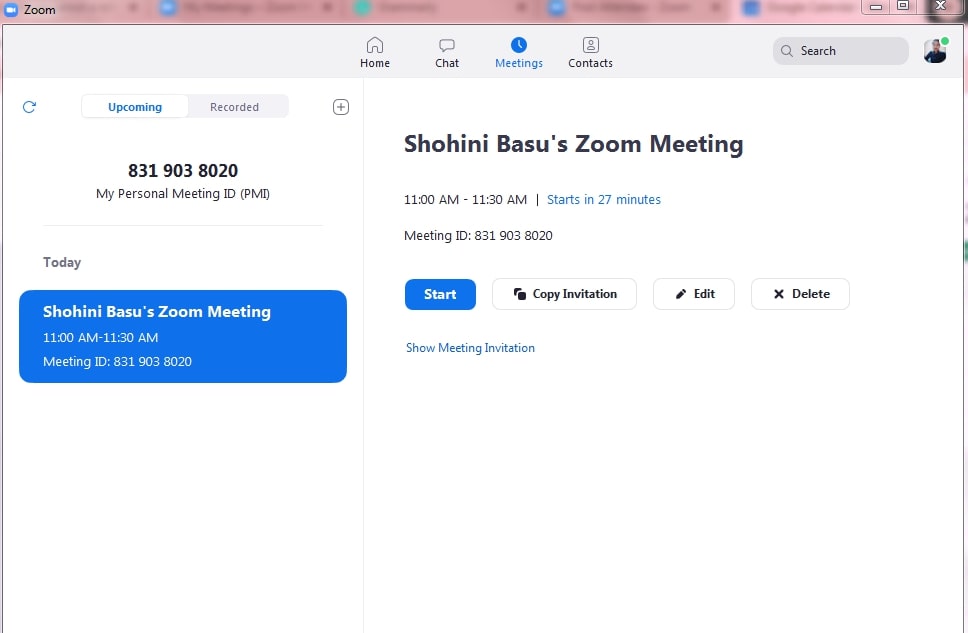 In any platform you use, the meetings section of your profile lists the scheduled meetings once you have signed in.
Hovering over any of the enlisted meetings you want to delete or edit will show you these options. However, you can only delete a scheduled meet if you have the authority to schedule one.