Setup Zoom Call On TV
There are several methods to set up a Zoom conference call over the TV screen. These methods have two main divisions- wired and wireless. All wireless mediums use Screen Sharing as a fundamental method, while the wired way involves connecting via an HDMI cable.
When using an iPhone or Macbook, the in-built AirPlay option allows sharing screen when connecting with Apple TV or any other AirPlay supported Television that usually requires a smart TV. Chromecast has a similar function in the case of androids and windows, which allows screen sharing from both phones and laptops. However, to use these features, one must ensure all devices are on the same Wifi network.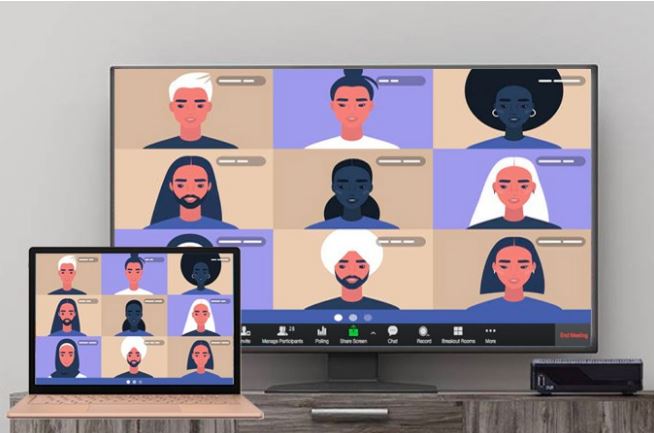 The third option is a wired option that requires you to connect an HDMI cable to bridge the audio and video gap. A wired connection has the perks of more stable streaming as compared to wireless. However, it also bears the disadvantage of having your devices affixed to the TV, which limits your movement. When connecting via phone, a USB-C can be connected via an adaptor to assist in Conferencing via TV.