Extending a Zoom meeting time
The Zoom portal is compatible with all platforms and so if you want to extend a meeting time or make any other changes in the scheduled meeting, it is certainly not a daunting task. Below are the few steps you need to follow to extend a meeting or edit them before commencing on the call.
Sign in from your platform.
Navigate to Meeting and open Upcoming Meetings.

Hover over the desired scheduled meeting to view the options of Start, Edit, or Delete.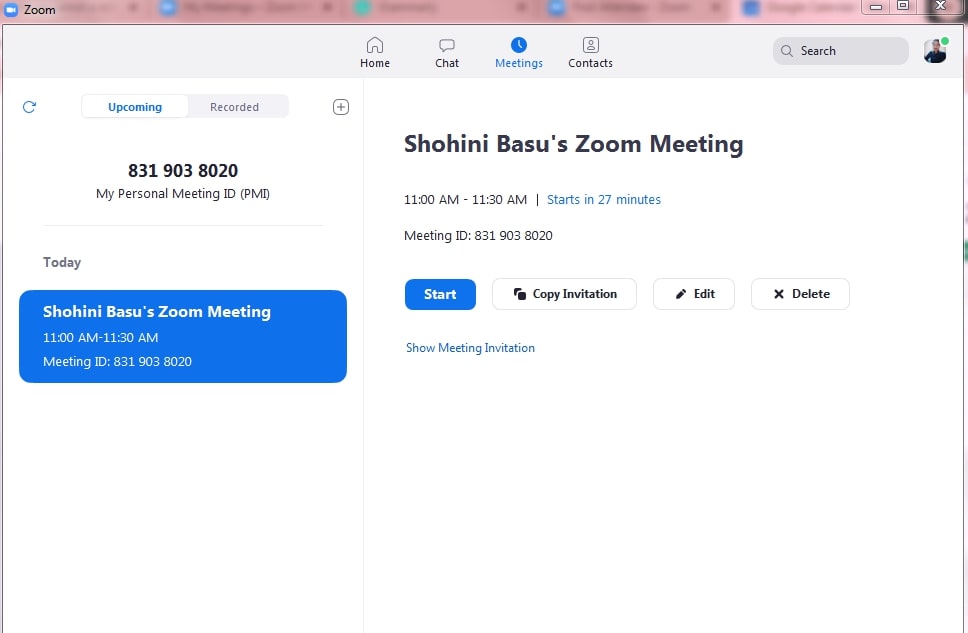 Select the edit option to change the settings.
Save changes to confirm the edits.