Reap the benefits of Screen Sharing
You can either select to only share the screen before a Video Call starts, or you can opt for it any time during the meeting. You can either share an Entire desktop or phone screen, a specific application, a portion of your screen, Whiteboard, Device audio, or Content from a second camera. However, if the host chooses to disable the screen sharing option, your activity is limited.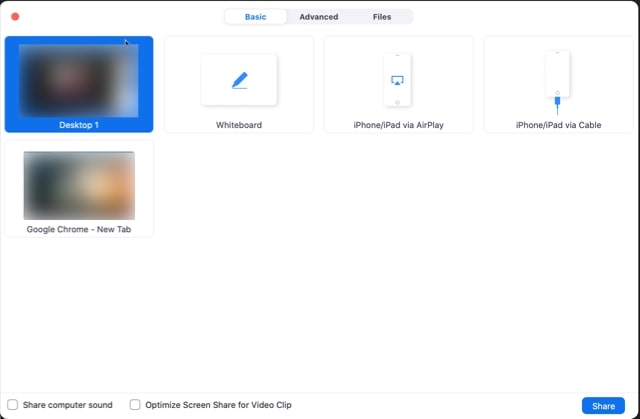 When using Windows or macOS, navigate to the Meeting Controls and select the Share Screen options. Select one among the options desktop, whiteboard, iPhone/iPad via Airplay, iPhone, or iPad via Cable or Google Chrome New Tab. For more advanced options, share a portion of your screen marking with a green border, music, or audio sound only or a second camera. Then Select share to start sharing the chosen option.
Make sure to check the Share Computer Sound option before sharing audio or the Optimize for full screen for sharing a video clip from your device.