Test your Video before a call
Zoom prepares you to be fully functional with all its technicalities before you step into the video call. Checking the video and audio from the zoom app is pivotal to ensuring your meeting does not belly-up in prime time. Checking your platform compatibility is also one of the most crucial tasks to look into before opting for the final call.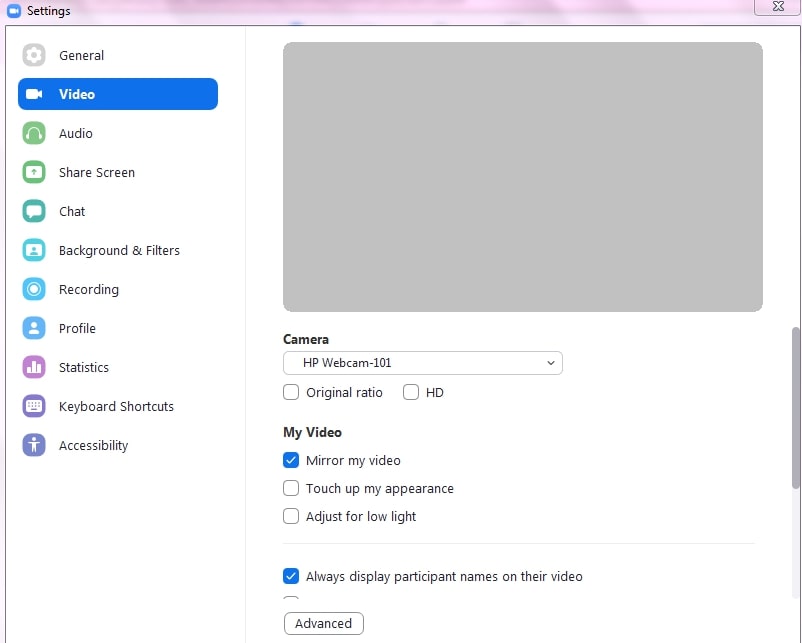 To test the video from your desktop app, sign in from the Zoom client and hover to settings in your account. Under settings, navigate to the video setting that opens a preview of your video. If this is not up to the mark, try checking your internet connection or configuring the webcam before trying again. You can also try selecting another camera and rotate the camera for a different layout. Similar steps apply to test the video from your phone.
There is also the option to configure cameras during a video call. Navigate to the up caret button beside the video logo and hover on to the video settings options that immediately opens a preview of your video. If this does not appear, try choosing a different camera.