Zoom App Pricing Plans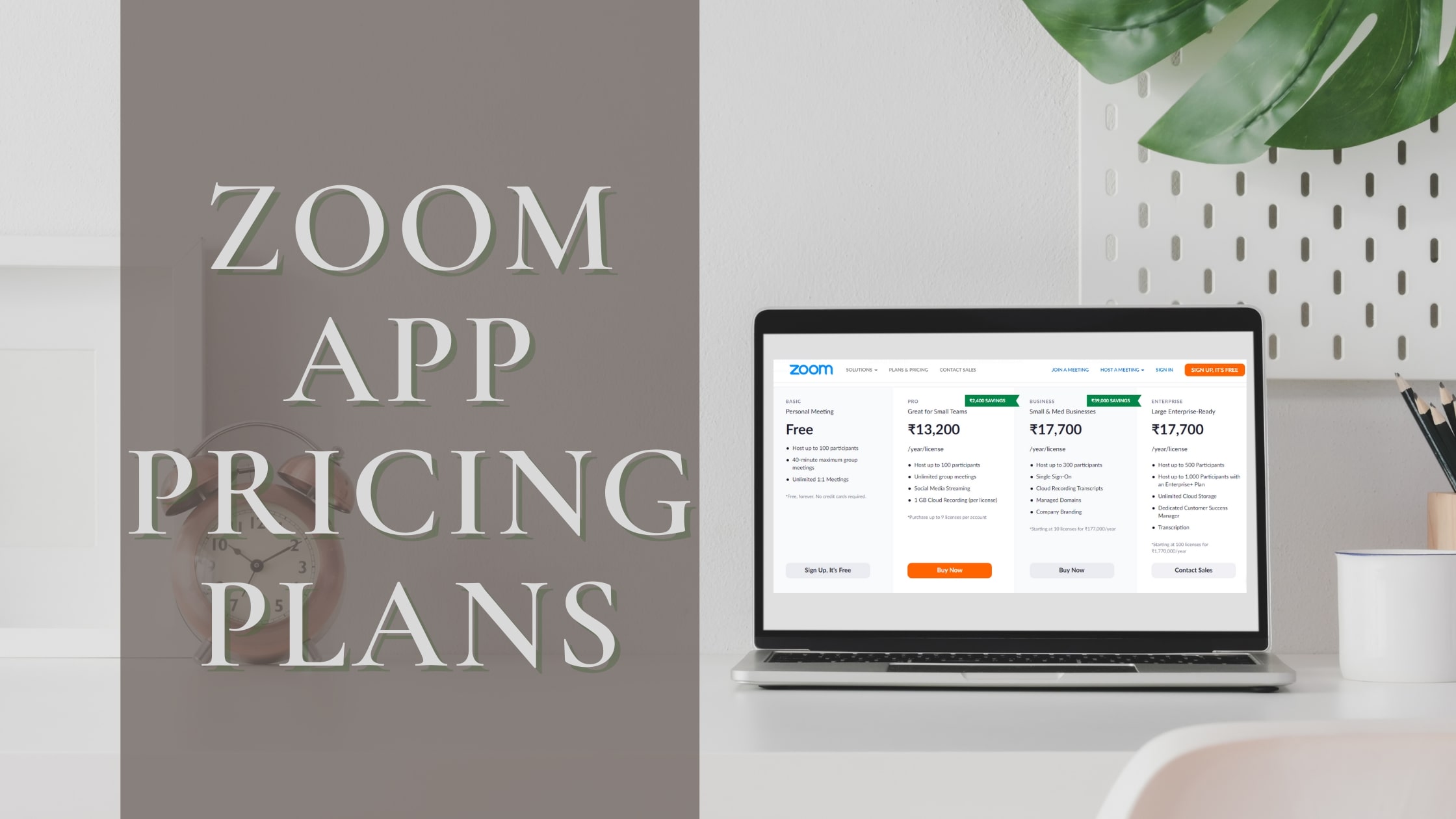 The Zoom application comes with irrefutable deals. They have three plans included in their paid services, along with a free basic plan. These three subscriptions are a Pro Plan for 13,200 / year/licenses, 17,700/year/license for Business Plan, and 17,700/year/license for an Enterprise Plan.
For a Pro Plan, you can own up to 9 host licenses from a single account, bill monthly or annually, conduct group meetings for as long as 24 hours, allows recording and streaming from 1 GB cloud space, Skype for Business (Lync) interoperability, Social media streaming, reporting meeting analytics and user management feature in addition to those in the basic free plan.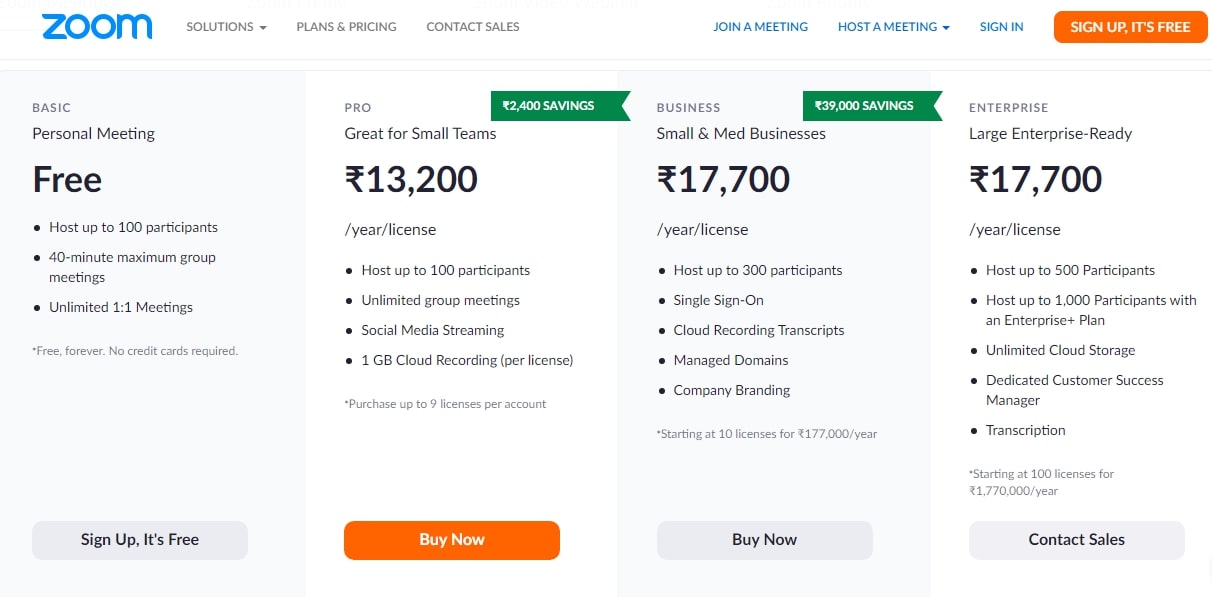 A Business Plan is intended for small and medium business owners and enjoys Admin Portal, LTI Integration, Cloud Recording Transcripts, Branding, Managed Domains, SSO, and Language Interpretations in addition to the services included in the Pro Plan. Besides, they also allow 10-99 host licenses per account, up to 300 participants per meeting, and technical support through live chat and phone calls.
An Enterprise Plan features allow 500+ attendees per meeting, 100+ host licenses, Local & Unlimited Cloud but only annual billing options. However, this plan covers REST API Rate Limits, Customer Success Manager, Executive Business Reviews, and Bundle Discounts in addition to every covered in a Business Plan.
In addition to these plans, Zoom features add on plans like an Audio plan that starts at 10,000/ month and lets you add Call Out, global Toll-free, and local dial-in for premium countries. A Large Meeting subscription starting at 52,000 per month and includes up to 500 or 1,000 interactive participants in a meeting, and a Cloud Storage Plan starting at ₹30,000 per year that gives you 3 TB cloud storage per month.