Subscribing a Zoom Paid Plan
Strategically placed structures make the user interface on the Zoom app very lucid and easy to perceive. On the menu bar of the application is the option for Plans and Pricing. Tapping on this option leads the user to a page that displays several plans to choose your pick.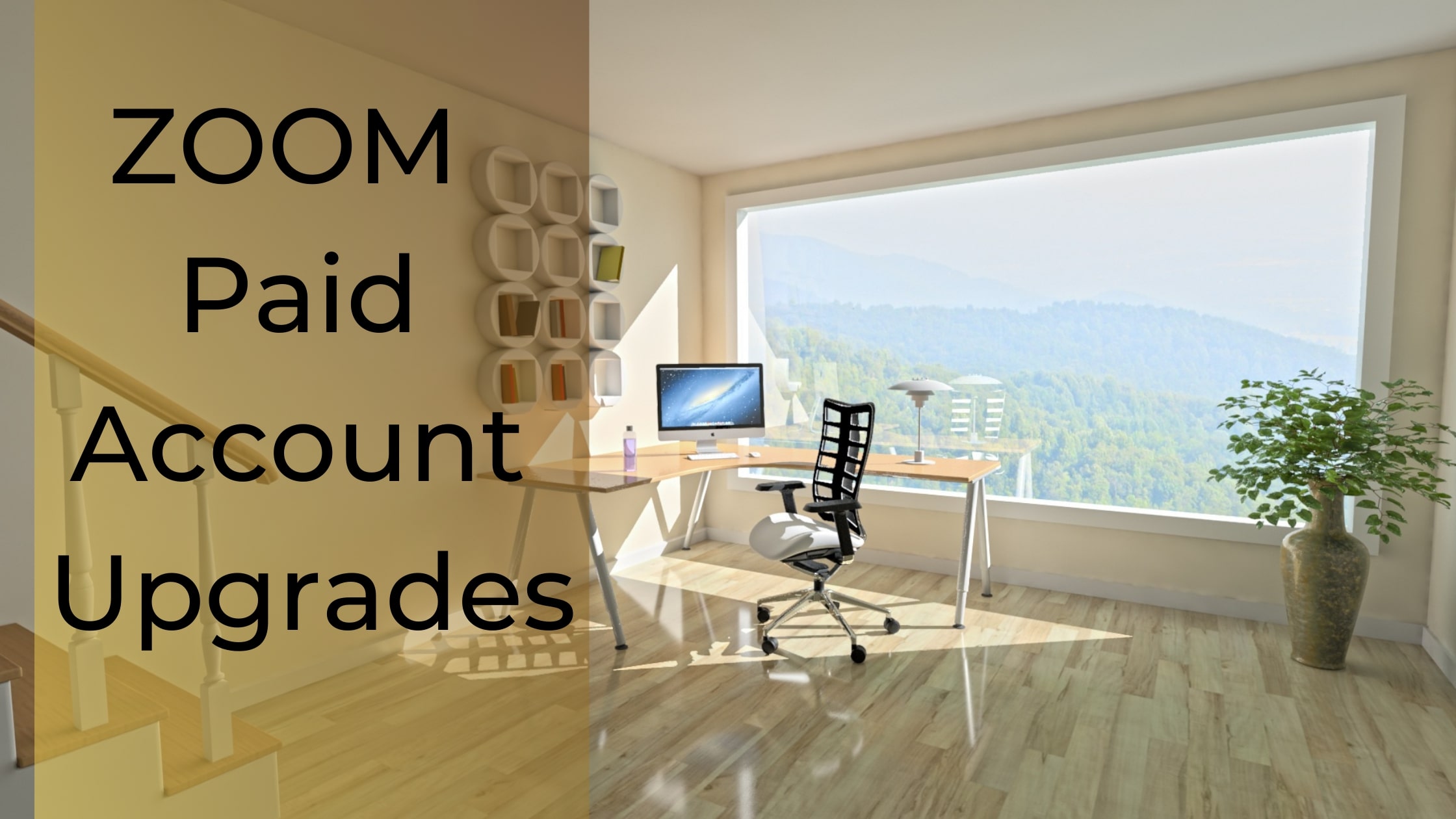 If your selection is a Pro upgrade or a Business subscription, it redirects to the Select a Plan portal. Here, one can choose a suitable addon plan and decide on a monthly or an annual subscription. On selecting to continue, this page forwards you to the payment checkout portal.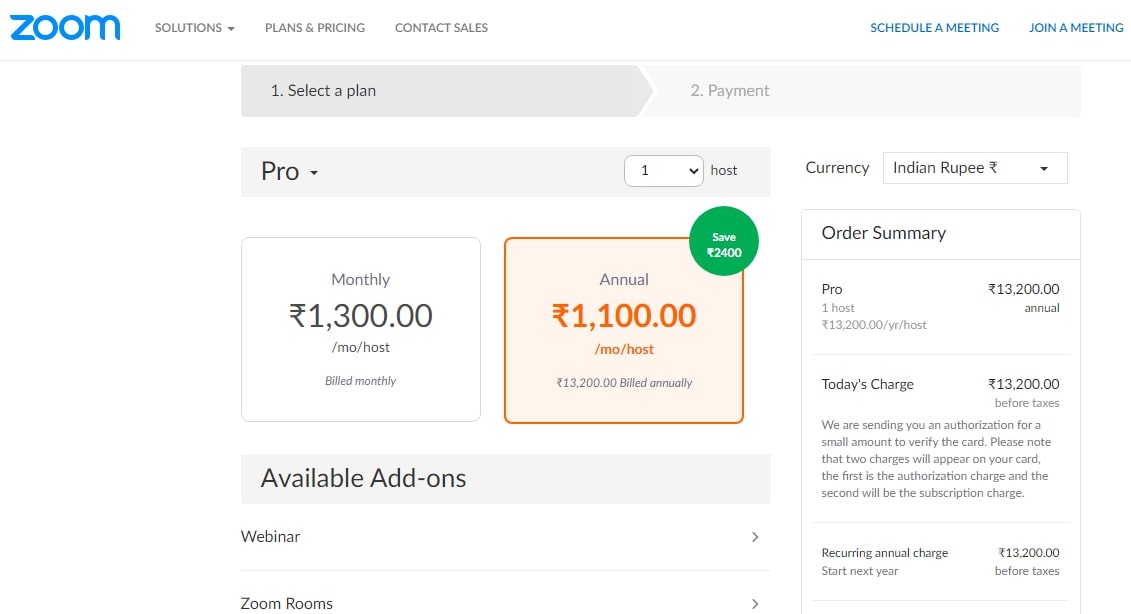 The Select A Plan portal also lets you add your coupon code for a discount and add to cart option as per your business needs. The final payment gateway needs you to provide a few basic questions related to your requirements and fill up your card details to proceed with billing.
An Enterprise Subscription leads you to a portal that asks for several details on your enterprise requirements such as employee count, country code, phone number, and headquarters zip. The sales group analyses your needs and later reaches out to you.