Data Security in Zoom calls
As large amounts of data flow through the information superhighway every second of the day, security and privacy are undeniably the most sought out questions regarding any application, especially so in a video-first platform like Zoom. It is more so in the case of a meeting scheduling and organizing applications like Zoom, for this platform bears the evidence of several confidential information as they get transferred over the network.
Zoom leverages high technical and organizational expertise to prevent the loss, misuse, and unauthorized disclosure of customer information, both personal and entrepreneurial. Their transparency in providing information on why and to what limit they access a user's data is a testament to the security of their service.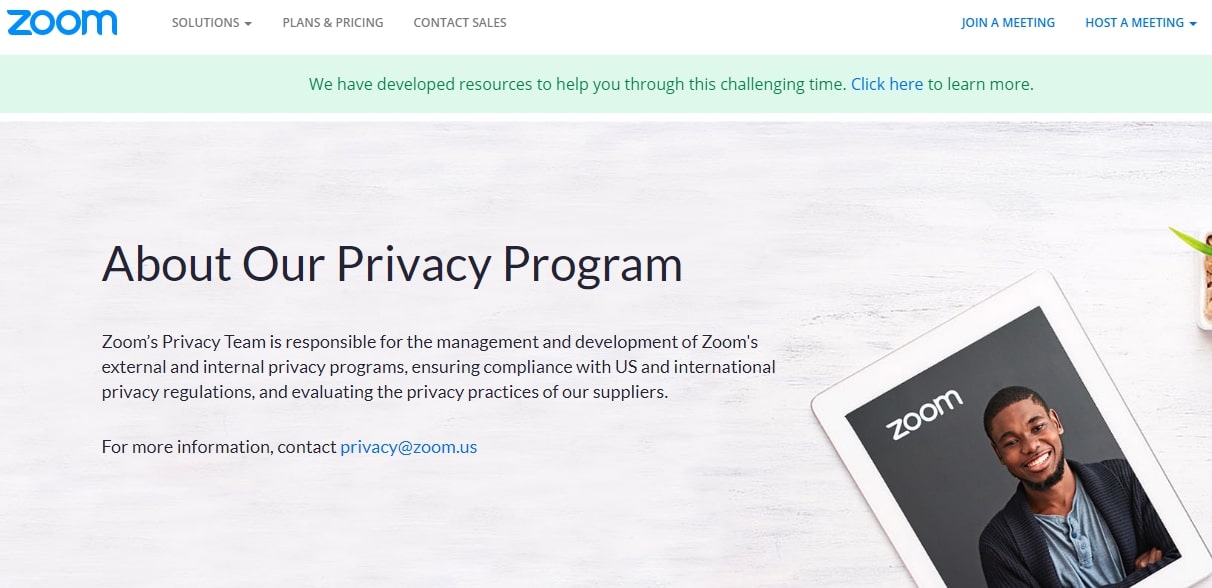 The information that Zoom shares with third-party vendors is further bound by legal and contractual restrictions to mitigate associated risks. Apart from the law-bound privacy policies, Zoom also leverages the power of AES encryption, TLS encryption, and SRTP to secure information that may otherwise be vulnerable to cyber-attacks.
A new addition to make the platform's security stronger is an end to end encryption that renders the information passed over the network encrypted by cryptographic keys. What's more, these description keys are stored on the user's local device and not on the cloud and can only get deciphered once it reaches its destination. This valuable feature adds to the robustness of its security.