Resetting a New Password
Forgot your password? No worries. The reset password option is a viable solution for your problem if you are the owner of your account. Follow the steps given below to change your password.
Follow the link zoom.us/forgot_password to change your account password.
Type your mail address in the box. Select Send to get an email.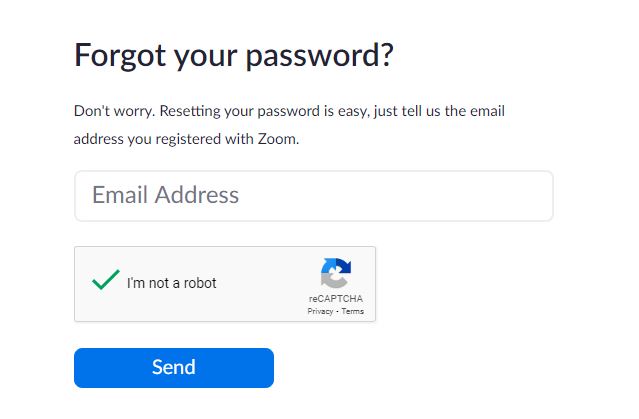 Navigate to the email and follow the reset password link.
The link is valid for 24 hours and will expire after.
Follow the link to change the password.
Input your password twice and select Save to update the change.